Authors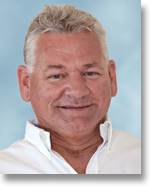 Mike Davies
Founder and Executive Chairman – Portavin
Mike graduated from Roseworthy Agricultural College with a degree in Winemaking in 1984.  As part of his degree, he wrote a thesis on mobile bottling and this was the inspiration behind and the genesis of Portavin, Australia's first mobile bottling operation.
Mike held a number of winemaking positions in McLaren Vale, Mildura, Coonawarra and Margaret River before and while establishing the Portavin business in 1989 in Western Australia.
The company has since grown to operate six static bottling sites across Australia and New Zealand and maintains two mobile lines, making it Australasia's largest independent wine services provider.