$11.00 Add to basket
Table of Contents
1 Introduction
2 Starting the process
3 Concept development – the next stage in the process
4 Winemaking requirements and parameters
4.1 Wine and winemaking styles
4.2 Processing time requirements
4.3 Maturation conditions
4.4 Transfer process systems
4.5 Barrel storage
4.6 Packaging
4.7 Timing the construction
5 Winery services
5.1 Electrical supply
5.2 Refrigeration
5.3 Water
5.4 Inert gas
5.5 Effluent collection and treatment
5.6 Heating and ventilation
5.7 Process control
6 Building
6.1 The winery building
6.2 Offices, laboratory, tasting room and staff amenities
6.3 Barrel store
6.4 Raw material and finished goods storage
6.5 Other areas and special requirements
6.6 Roadways and standing areas
6.7 Floor surface options
7 Detailed design
8 Conclusion

Author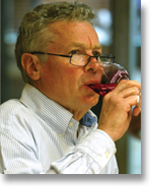 Gary Baldwin
Gary is an experienced winemaking consultant working with clients in Australia and overseas providing technical advice and assistance on all aspects of wine production. This provides him with the opportunity to remain up to date with worldwide winemaking trends and viticultural issues.
Gary has qualifications in biochemistry and wine science and many years experience in senior winemaking and management, wine show judging, wine research and extension.
Since 1994 Gary has been the Owner, Director & Senior Consultant of Wine Network Consulting. He has previously had roles such as Group Leader Extension Services of The Australian Wine Research Institute and Chief Winemaker & General Manager Arrowfield Wines Pty Ltd, Hunter Valley NSW.