$11.00 Add to basket
Table of Contents
1 Introduction
2 Identifying the scope of the operation
3 Laboratory design
3.1 The functions of the laboratory
3.2 Concept design
3.3 Resources
4 Choosing the right equipment
4.1 General equipment
4.2 Instrumentation
4.3 Glassware
4.4 Reagents
4.5 Calibration of equipment
4.6 Keeping an inventory of equipment
5 Laboratory staff
5.1 Staff selection
5.2 Job descriptions
5.3 Training and induction
5.4 Appraisal and review
6 Analysis
6.1 Record keeping in the laboratory
6.2 Sampling techniques
6.3 Analytical procedures
6.4 Basic microbiological techniques
7 Quality management in the laboratory
7.1 Basic quality management principles
7.2 Method validation
7.3 Standardisation of reagents
7.4 Quality control tools
7.5 Identifying appropriate quality control parameters
8 Safety in the laboratory
8.1 Safety requirements for laboratory design
9 External resources
Authors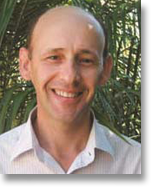 Mark Gishen
http://www.gishenconsulting.com.au
Mark Gishen is the principal of Gishen Consulting, a specialist consultancy in wine analysis and process technology based in Adelaide, South Australia. His current portfolio includes a project management contract at the South Australian Wine Industry Association, and a range of private client projects. Previously, he spent more than 14 years at the Australian Wine Research Institute. He has convened workshops on laboratory management at several Australian Wine Industry Technical Conferences and co-authored more than 100 technical papers.
Sue Caloghiris
http://www.bibber.com.au
Sue Caloghiris is the CEO of Bibber International Pty Ltd and has been involved in the wine industry since 1984. Her first position was as a Laboratory Technician in a winery lab. From there she spent 14 years at the Australian Wine Research Institute as Manager of the NATA-registered Analytical Service. She is a co-author of Patrick Iland's Chemical Analysis of grapes and wines and has authored many practical articles on lab analysis for journals in Australia and the USA. She has also been on the Committee of the Interwinery Analysis Group for 16 years and now runs the Secretariat for this Group.