$16.50 Add to basket
Table of Contents
1 Introduction: What is a fortified wine?
1.1 The history of fortification
1.2 Major Australian fortified wine types
1.3 Application of fortification to the winemaking process
1.4 Fortifying spirit used in fortified winemaking
1.5 The source of fortifying spirit
1.6 Understanding the fortifying procedure
1.7 Practical considerations of fortification
2 Sherry and apera (formerly known as sherry)
2.1 History
2.2 Traditional flor sherry production in Spain
2.3 Flor sherry and apera
2.4 Flor apera – general production process
2.5 Modern flor apera production in Australia
2.6 Flor yeast growth
2.7 Assessment of flor character
2.8 Non flor apera
2.9 Production trends in apera
2.10 Style definition of the Australian aperas
3 Sweet fortified dessert wines
3.1 Introduction
3.2 Types of fortified dessert wines in Australia
3.3 The production process
4 Australian fortified sweet red wine
4.1 Introduction
4.2 Types of fortified sweet red wines in Australia
4.3 The production process
5 Maturation and blending
5.1 Blending
5.2 Wood maturation
5.3 Blending of fortified wines
Conclusion
Appendix 1
Appendix 2

Authors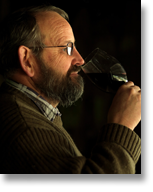 Chris Pfeiffer
Chris is Managing Partner and Senior Winemaker of Pfeiffer Wines, a Rutherglen-based winery. Pfeiffer Wines produces a range of table wines and a full range of fortified wines.
Chris and his wife Robyn founded Pfeiffer Wines in 1984. Pfeiffer Wines commenced with no fortified wine stock and in the following 30 years have built up a sound base of maturing stock that allows the sale of all the wine styles.
Chris worked for Lindemans Wines from 1974 through to 1984 and rose to the position of Group Fortified Winemaker. Chris gained experience in fortified production at Corowa (near Rutherglen), the BarossaValley and Sunraysia district within Victoria.
Chris has been active on the wine show circuit, having judged at many regional and capital city wine shows. Chris has been chairman of the judging panel of the Royal Melbourne Wine Show, the Rutherglen Wine Show, the Riverina Wine Show, the Australian Small Winemakers Wine Show, the Inland Australia Wine Show, the Geographe Wine Show and, most pertinent, the Australian Fortified Wine Show.
Chris has been active in industry matters. Chris was Chairman of the Winemakers of Rutherglen for 20 years, twice served as Chairman of the Victorian Wine Industry Association and was a board member of the Winemakers Federation of Australia.
Chris is on the executive of the Muscat of Rutherglen group, the group that developed the classifications for use with the wood matured fortified wine styles that have been included in the Food Standards for these wines.
Chris served on the Fortified Sustainabilty Project, the group that worked to develop the new names for the wine styles that carried European place names eg Sherry and Tokay.
Chris' and Robyn's daughter Jennifer has joined them in the business and shares Chris' passion for fortified wines.
Chris was awarded an OAM in 2012 for services to the wine industry.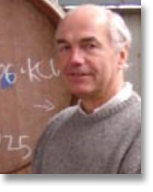 Andrew Birks
Andrew Birks is a second-generation winemaker who has worked widely in the Australian wine industry over the last 40 years. He is Chief Winemaker at Bidgeebong Wines. He was senior fortified winemaker at Lindemans Wines in the 1970s and has been Charles Sturt University Winemaker, Lecturer in Wine Science and Fortified Wine Production. He has been an active wine show judge and has trained winemakers in France, Portugal and New Zealand.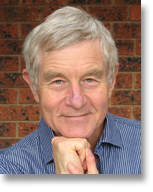 Nick Bulleid
http://nickbulleid.com
Nick forsook a 14-year career in biological oceanography with CSIRO to join the wine industry in 1984. He has been a full-time wine journalist writing for national newspapers and magazines, winning the Charles Heidsieck Award for Excellence in Wine Writing in 1985. He was also Wine Manager for Cellarmaster Wines Pty Ltd and for nine years worked in the head office of Southcorp Wines Pty Ltd, primarily to assist the flow of information between wine production and the marketing and sales departments. He has also been a visiting Associate Professor at Charles Sturt University lecturing on sensory evaluation for 13 years.
Nick became the third Master of Wine in Australia, passing the examination at first attempt in 1992.
Nick is currently an independent consultant, providing assistance with winemaking, blending, quality assessment, valuation and marketing, both in Australia and New Zealand. He is frequently engaged as expert witness in disputes and legal cases involving wine quality and technical issues. He writes occasional articles for consumers and a regular column From the tasting bench in WBM, Australia's Wine Business Magazine. He has judged at most capital city and major regional wine shows in Australia and New Zealand and several others overseas.
He has been a shareholder and Director of Brokenwood Wines Pty Ltd since 1978.
Nick manages his own Hatherleigh vineyard at 910 metres in the chilly Southern Tablelands of NSW where he tries to coax Pinot Noir to ripeness.