$16.50 Add to basket
Table of Contents
1 Introduction
2 Sparkling wine in Australia
3 General
4 Regulations and laws
5 Effervescence
6 Sparkling winemaking
6.1 Vineyards and varieties
6.2 Base winemaking
6.3 Malolactic fermentation
6.4 Base wine handling
6.5 Putting the bubbles in
6.6 Bottle fermentation
6.7 Bottling
6.8 Remuage, disgorging and liqueuring
6.9 Transfer method
6.10 Other carbonation methods
7 Rosé
8 Sparking red wine

Authors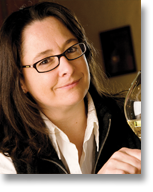 Louisa Rose
http://www.yalumba.com/library/louisa_rose_HSFV.pdf
Louisa grew up in Melbourne, completing a Bachelor of Science degree majoring in physics at Melbourne University before moving to South Australia and Roseworthy College to study winemaking, graduating as dux in 1992.  While studying she worked a vintage as a cellar hand at Yalumba, Australia's oldest family owned winery, at Angaston in the Barossa, and returned to join the sparkling wine team in January 1993. Louisa is now Head of Winemaking.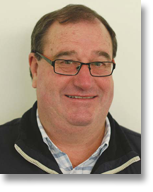 Geoff Linton
Geoff has almost 40 years' experience in the wine industry having joined Yalumba as a winemaker in 1974.
He grew up in Queensland and "discovered" wine as an undergraduate student, so was very happy to convert this new found love into a career.  Early on he specialised in the making of sparkling wines, then a relatively new field for Yalumba.
In more recent times Geoff has been responsible for Technical and Research activities at Yalumba and in early 2013 moved to a part time role.  He served as a board member with the Australian Wine Research Institute for many years and remains a member of the Wine Industry Technical Advisory Committee.
He continues to live in the Barossa, lists his loves of life as family and friends and sharing a glass or two with them.