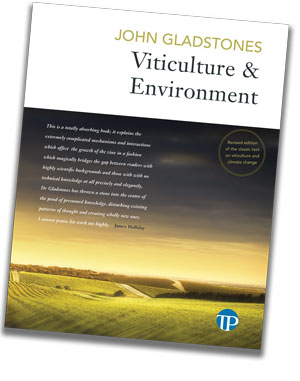 Purchase as hard copy
$55.00 Add to basket
Purchase as an e-book
$27.50 Add to basket
Table of Contents
Foreword Bryan Coombe
Preface to the First Edition
Preface to the Second Edition
1 Introduction
2 History of Climate Selection for Australian Viticulture
3 Individual Climatic Factors
4 Soil Type and Topography
5 Management Practices and their Interactions with Environment
6 Predicting Maturity Date
7 Maturity Groupings of Wine Grape Varieties
8 Construction and Use of the Climate Tables
9 Viticultural Environments of Western Australia
10 Viticultural Environments of South Australia
11 Viticultural Environments of Victoria
12 Viticultural Environments of New South Wales
13 Viticultural Environments of Queensland
14 Viticultural Environments of Tasmania
15 Viticultural Environments of New Zealand
16 Viticultural Environments of France
17 Viticultural Environments of Germany
18 Viticultural Environments of Central and Eastern Europe
19 Viticultural Environments of Italy
20 Viticultural Environments of Portugal, Madeira and Spain
21 Viticultural Environments of England
22 Viticultural Environments of the United States of America
23 Changes in Climate
24 Summary and Practical Recommendations for Australia
APPENDIX 1
Plant Hormones: Their Functions and Interactions with Environment
APPENDIX 2
Sources and Treatment of the Climate Data
APPENDIX 3
Critique of the Papers of Jackson and Cherry (1988) and Moncur et al. (1989)
References
Indexes
Authors
Localities and appellations
Grape varieties
General index to text
Awarded SPECIAL DISTINCTION IN VITICULTURE by the Office International de la Vigne et du Vin, Paris 1994
A study of the effects of environment on grapegrowing and wine qualities, with emphasis on present and future areas for growing winegrapes in Australia
When Viticulture and Environment was first published in 1992 it became an immediate success, and has since become a viticultural classic, a staple in the libraries of viticulturists and winemakers alike. In Viticulture and Environment John Gladstones, already a highly respected horticultural and viticultural scientist, not only compiled a vast databank of climatic data on Australian and world grapegrowing sites, but produced one of the most lucid expositions of the interactions between the environment and viticulture.
Reprinted several times, Viticulture and Environment has proved a solid and reliable resource, regarded as a 'bible' on viticulture, but has long been out of print. This new edition, which includes minor updates but preserves the essential text, brings this critical resource back into circulation and makes it available in electronic format for the first time. A new print version will follow shortly.
Viticulture and Environment also provides the foundation for John Gladstones's later development of his thinking on viticulture, published as Wine, Terroir and Climate Change (Wakefield Press, 2011).
This is a totally absorbing book; it explains the extremely complicated mechanisms and interactions which affect the growth of the vine in a fashion which magically bridges the gap between readers with highly scientific backgrounds and those with with no technical knowledge at all precisely and elegantly, Dr Gladstones has thrown a stone into the centre of the pond of presumed knowledge, disturbing existing patterns of thought and creating wholly new ones. I cannot praise his work too highly. JAMES HALLIDAY
For a true vigneron, the great mystery is the interaction between the vine and nature's instructions. At time the vine appear to be acting on its own to a set of coded information left in a sealed envelope deep within its genetic wall safe. At other times it responds in a seemingly illogical or belated fashion to what the anxious vigneron would interpret as a clear set of environmental signals. That is the mystery of the vine and its relationship to its total environment. John Gladstones has written at once a scientific and, for me, spiritual book. He interweaves scientifically proven fact, acute empirical observation and inspired speculation as to the physiological connection between the environment and the vine. This book has contributed more than any other to my intuition for the vine and its behaviour. BRIAN CROSER
No-one else could write such a volume …[it reminded] me of the feelings I had, many decades ago, when I read The Origin of Species – the similar attention to detail, the precise but mesmerizing prose, and the gradual building towards broad conclusions new to the world. It is a work of significant scholarship that presents a new set of methods for considering the effects of climate on plant performance, in this case winegrape ripening, wine style and wine quality. BRYAN COOMBE
Author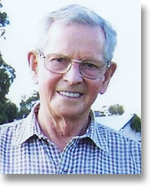 John Gladstones
John Gladstones is a leading Australian agricultural scientist, with a distinguished record in the breeding, agronomy and botany of crop and pasture legumes that has earned him many scientific and community awards, including Member of the Order of Australia (AM). His pioneering work in viticulture led to the establishment of Margaret River as a premium wineproducing region. His earlier book Viticulture and Environment (1992) was awarded 'Special Distinction in Viticulture' by the Office International de la Vigne et du Vin, Paris. He lives in Perth with his family.