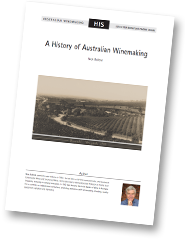 $11.00 Add to basket
Table of Contents
1.1 Introduction
1.2 The early years
1.2.1 On planning and the harvest
1.2.2 Crushing and pressing
1.2.3 On fermentation
1.2.4 On temperature
1.2.5 On cleanliness and spoilage
1.2.6 On maturation
1.3 The Federation period
1.3.1 Wine styles
1.3.2 Ripeness
1.3.3 Crushing, destemming and pressing
1.3.4 Pumps
1.3.5 Power
1.3.6 Sulfur dioxide
1.3.7 Settling
1.3.8 Yeast
1.3.9 Cooling
1.3.10 Acidity
1.3.11 Malolactic fermentation (MLF)
1.3.12 Fermentation problems and spoilage
1.3.13 Maturation
1.3.14 Clarification and filtration
1.3.15 General winemaking
1.3.16 Adulteration
1.3.17 Sales, distribution and export
1.3.18 Teaching
1.3.19 Nomenclature
1.3.20 Judging
1.4 The birth of the modern industry
1.5 Conclusion
Author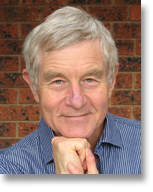 Nick Bulleid
http://nickbulleid.com
Nick forsook a 14-year career in biological oceanography with CSIRO to join the wine industry in 1984. He has been a full-time wine journalist writing for national newspapers and magazines, winning the Charles Heidsieck Award for Excellence in Wine Writing in 1985. He was also Wine Manager for Cellarmaster Wines Pty Ltd and for nine years worked in the head office of Southcorp Wines Pty Ltd, primarily to assist the flow of information between wine production and the marketing and sales departments. He has also been a visiting Associate Professor at Charles Sturt University lecturing on sensory evaluation for 13 years.
Nick became the third Master of Wine in Australia, passing the examination at first attempt in 1992.
Nick is currently an independent consultant, providing assistance with winemaking, blending, quality assessment, valuation and marketing, both in Australia and New Zealand. He is frequently engaged as expert witness in disputes and legal cases involving wine quality and technical issues. He writes occasional articles for consumers and a regular column From the tasting bench in WBM, Australia's Wine Business Magazine. He has judged at most capital city and major regional wine shows in Australia and New Zealand and several others overseas.
He has been a shareholder and Director of Brokenwood Wines Pty Ltd since 1978.
Nick manages his own Hatherleigh vineyard at 910 metres in the chilly Southern Tablelands of NSW where he tries to coax Pinot Noir to ripeness.