$16.50 Add to basket
Table of Contents
Grape variety and stylistic options
The vineyard
Juice extraction and pressing
Enzymes
Juice amelioration and additions
Juice clarification
Fermentation
Malolactic fermentation
Barrel maturation
Post-fermentation clean up and maturation
Wine handling and hygiene
Blending and wine type
Pre-bottling
Authors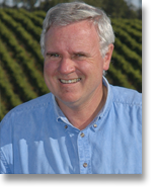 Geoff Weaver
http://www.geoffweaver.com.au
Geoff Weaver has been making wine since 1972, firstly with Orlando, then Hardys. He was responsible for white wines at Hardys from 1976 and Chief Winemaker of the Hardy Group from 1987 to 1992. It was always his dream to be an independent winemaker and in 1982 he purchased a property at Lenswood, high in the Adelaide Hills to grow grapes for his Geoff Weaver label. Since leaving the world of the big company Geoff, as well as building his own business, has been involved with a wide range of industry and consulting activities and now largely devotes his time to the vineyard, wines and his landscape painting.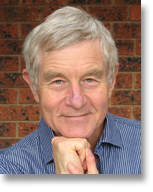 Nick Bulleid
http://nickbulleid.com
Nick forsook a 14-year career in biological oceanography with CSIRO to join the wine industry in 1984. He has been a full-time wine journalist writing for national newspapers and magazines, winning the Charles Heidsieck Award for Excellence in Wine Writing in 1985. He was also Wine Manager for Cellarmaster Wines Pty Ltd and for nine years worked in the head office of Southcorp Wines Pty Ltd, primarily to assist the flow of information between wine production and the marketing and sales departments. He has also been a visiting Associate Professor at Charles Sturt University lecturing on sensory evaluation for 13 years.
Nick became the third Master of Wine in Australia, passing the examination at first attempt in 1992.
Nick is currently an independent consultant, providing assistance with winemaking, blending, quality assessment, valuation and marketing, both in Australia and New Zealand. He is frequently engaged as expert witness in disputes and legal cases involving wine quality and technical issues. He writes occasional articles for consumers and a regular column From the tasting bench in WBM, Australia's Wine Business Magazine. He has judged at most capital city and major regional wine shows in Australia and New Zealand and several others overseas.
He has been a shareholder and Director of Brokenwood Wines Pty Ltd since 1978.
Nick manages his own Hatherleigh vineyard at 910 metres in the chilly Southern Tablelands of NSW where he tries to coax Pinot Noir to ripeness.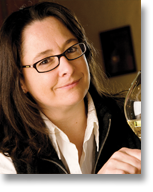 Louisa Rose
http://www.yalumba.com/library/louisa_rose_HSFV.pdf
Louisa grew up in Melbourne, completing a Bachelor of Science degree majoring in physics at Melbourne University before moving to South Australia and Roseworthy College to study winemaking, graduating as dux in 1992.  While studying she worked a vintage as a cellar hand at Yalumba, Australia's oldest family owned winery, at Angaston in the Barossa, and returned to join the sparkling wine team in January 1993. Louisa is now Head of Winemaking.