$11.00 Add to basket
Table of Contents
1 Introduction – why keep winery records?
1.1 Controlling winemaking processes
1.2 Keeping track of stock
1.3 Complying with regulations
1.4 Learning from experience
1.5 Customer requirements
2 Wine Laws and Regulations
3 The record-keeping chain
4 Record-keeping challenges
4.1 The product is indeterminate
4.2 Activity is seasonal
4.3 The time frame is long
4.4 Stock values are large relative to turnover
5 Winery production management and record-keeping systems
5.1 A written cellar instruction is issued
5.2 Cellar staff perform the operation
5.3 The completed instruction sheet with final quantities is returned
5.4 The winemaker updates the vessel register
5.5 A record of the operation is entered in the blend ledger
5.6 Summary reports need to be transcribed from these records
6 Using the records
7 Types of record-keeping systems
8 The minimum system
9 Manual systems
10 Computer-based systems
11 Beyond record-keeping
11.1 Traceability
11.2 Context
11.3 Decision support
Authors

Peter Huish
Peter Huish is the General Manager of Tallships Solutions, a company specialising in warehouse management systems, which includes the Wine File Winery Manager record-keeping software designed for winery regulatory compliance.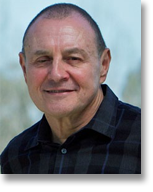 David Wollan
David Wollan's winemaking career commenced in 1979 after completing a wine science degree at Charles Sturt University in Wagga Wagga. He spent 4 years as winemaker at Arrowfield Wines in the Hunter Valley before moving to the Yarra Valley where he established Tarrawarra Vineyard and was chief winemaker for 12 years. In the early 1990s, with Artemis Georgiades, he formed Wine File to develop and commercialise a PC-based winery management system, which was adopted by many wineries around Australia and overseas. In 1994, Wine File was merged with colleague Gary Baldwin's consulting company to establish the Wine Network Group, a leading consulting and technical services group. After being introduced to the power of reverse osmosis-based processes, David concentrated his efforts on membrane separation technologies. He invented processes for smoke taint removal and alcohol reduction, offered to the world wine industry by Memstar.